In most instances and for many organizations, there's no way of truly knowing what crises lay before you, and when they will happen.
If only we had a time machine, right?
It is true that one can always prepare for a crisis moment, and using our suggestions on how to build a plan is a helpful tool to do so.
But do we really think Will Smith's team ever thought the actor would slap comedian Chris Rock during the Academy Awards (a story that continues even two weeks later and has everyone involved)?
Or did country star Eric Church's PR team ever think the singer would cancel a sold-out concert so he could watch UNC in the Final Four? And agreed, he really does owe his fans more than just a refund.
The answer to these and other PR dilemmas is often, "No" because things can be so unpredictable. This is what makes one's ability to respond quickly during a crisis an important skill to develop and hone. Even people who think they have a handle on the situation can get caught off guard.
Just ask Applebee's after a leaked email from a mid-level executive said that current inflation and higher gas prices would help the company hire new employees for lower wages.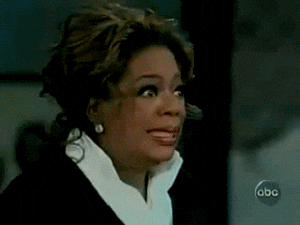 Tips to Prepare
Nevertheless, when you're in the thick of it, here are six key steps that should be followed when preparing messaging in response to a crisis:
Acknowledge the Situation and Control the Narrative: Never ignore the crisis and leave it open for the public to determine what happens next because you want to control the narrative. The messaging, whether coming from the CEO, president, chairperson, or a general spokesperson, needs to address what has happened, why it happened, and how the organization will address and correct it.
Be Open, Honest, and Empathetic: If a message is too coy and lacking in emotion, audiences may decide that something is amiss and being hidden from the public. As a result, a new storyline could develop and spread so quickly it will be hard to correct in the future. Providing honest and empathetic statements from the start will offer a certain level of trust and credibility to what is being said.
Provide Facts: Like being open and honest, it is important for messages to provide facts on the situation at hand. People, stakeholders, consumers, and especially the media, will be looking at what is being said and how factual it is. There are dozens of fact-checkers out there and no one wants to be caught providing inaccurate information.
Provide Timely Responses: News and information is moving at a pace that hasn't ever been seen before due to constant connectivity with mobile devices and social media. This has created a new expectation from audiences on how quickly information should be disseminated to the media and online. This is not to say rush the process, but stakeholders, consumers, and the public want a response quicker than ever.
Prepare Answers to Potential Questions: As the issue unfolds, new questions from the media and the public will come forward. An effort needs to be made to anticipate what those questions may be so answers and messages can be prepared ahead of time.
Utilize Social Media: Today more than ever, organizations can share the messages directly and more quickly to their audiences thanks to Facebook, Twitter, and other social media platforms. These have become essential tools that every organization should have ready when responding to a crisis as you don't need to wait for a story to run online or on TV.